We recognize it is essential for you to keep your clothes clean in order to maintain a healthy lifestyle during these days more than ever and we are keeping our services available to you. Don't hesitate to bring in your clothes for cleaning and laundry. The CDC and WHO believe that professional laundry and dry cleaning are key because the heat and chemistry of the professional cleaning process is known to kill germs.
The health and well-being of our staff and customers is our top priority.
Thank you for your patience and cooperation as we work through this unprecedented time together with care. Please call us at the main location with any special needs or concerns 210-492-2496.
We may need to modify our hours and schedule some to continue to serve you during this unprecedented time. Our current hours for each location are posted below.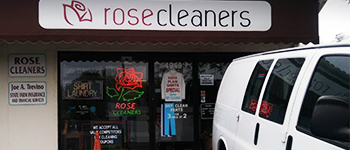 4949 DeZavala
210.641.2939
HOURS:
M-F 7a-7p
Sat 8a-5p

6387 Babcock
210.691.1718
HOURS:
M-F 7a-7p
Sat 8a-5p

13419 Blanco
210.492.2496
HOURS:
M-F 7a-7p
Sat 8a-5p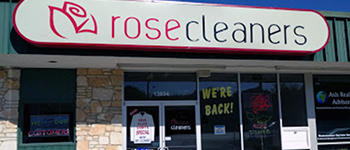 13854 NW Military
210.408.1716
HOURS:
M-F 7a-7p
Sat 8a-5p